application process, cost and stipends
APPLY HERE FOR THE WRITER'S HOTEL writers conference 2018, June 6-12: NYC
::Faculty for TWH 2018 includes Naomi Shihab Nye, Marie Howe, Marion Winik, Elyssa East, Scott Wolven and Shanna McNair, with more faculty TBA.::
TO APPLY
To apply, send the first 5000 words of a prose manuscript or the first 15 poems of a poetry manuscript. We work with writers of fiction, poetry and nonfiction. We do not work on scripts. The writing sample must not exceed 20 pages. Writers may apply below via the Submittable submission button. International applications are welcome. It is $30 to apply.
The application writing sample must be the first pages of a current target manuscript. A target manuscript is a writer's present writing project--the manuscript that the writer will bring to NYC and present to agents or editors. In the application process, we carefully review the first 5000 words (prose) or the first 15 poems of this target manuscript (up to 15 poems, 15 pages max). If we move forward with an application, the writer will be contacted for a brief phone interview. During the interview, the writer will have the chance to discuss their writing and writing goals, and we will offer feedback on those first pages. We notify about acceptance following the interview.
We process our applications as quickly as possible. If we feel that a writer is a good fit for TWH, we will work through the acceptance materials quickly so that we can get started on the editing and feedback process. The fee for our 2018 conference is $3,000 and includes the pre-conference team reading and NYC in-town events. Early acceptance not only reserves a writer's spot at an intimate conference, it means writers will have ample time to revise before the NYC pitch meetings.
In order to be eligible for TWH 2018, writers should be working on an unpublished target manuscript. This manuscript can be a work-in-progress or it can be full-length draft. Writers should have at least 30-50 finished, polished pages by June, 2018, so that prose writers may pitch the manuscript to agents and poets can discuss their project with an editor.
Please click the Submittable button below to apply to TWH 2018. We are excited to read your work! Check our 2017 schedule for an indication of our 2018 programming. Much will be the same.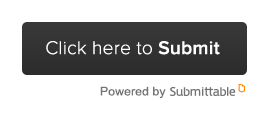 program cost
The cost of all we offer in one package, from pre-conference editing services to on-site workshops and events for NYC 2018 is $3,000. This does not include lodging, travel, food or incidentals. Our prices are extremely competitive; the pre-conference reading value alone may well be worth the price of admission. For these reasons, we are extremely selective, and because of the time we spend, we keep our program very small. We can point accepted writers toward credit opportunities via our billing arm, and let writers know about affordable hotels. Many of our attendees who work in academia in the states and abroad have received funding grants via their colleges or universities, as TWH is generally considered a career enrichment program. All four of our participating hotels offer TWH discounts, and there are other opportunities for lodging in the Midtown area that are reasonable.
STIPEND AND AWARD INFORMATION
TWH offers three stipends of $500 each year in all three TWH genres: fiction, nonfiction and poetry. Our Sara Patton Stipends are awarded on site in NYC on the last day of our conference. Awardees also have their bio and photo posted on our website following the NYC announcement, and that announcement is up online for a full year. All TWH attendees are automatically entered, with the exception of Teaching Assistants, who are ineligible for the stipends. Sara Patton Stipends are merit-based, not need based. TWH stipend recipients are chosen at the discretion of our stipend committee in a closed process.
The Writer's Hotel holds a Writers and Writing Conferences (WC&C) membership, via the Association of Writers and Writing Programs (AWP). Because of this membership, all TWH attendees are also eligible to enter AWP's Kurt Brown Prizes competition. AWP's Kurt Brown Prizes also honor three writers each year with $500 and an annual online announcement.